What's holding back the custom boxes industry?
When we look back a few years ago, we clearly see that the packaging trends were not the same as these are today. The customers were happy receiving the products in the simple bags, no matter what. There was no concept for custom packaging at all & it was okay to receive the products, not in the fancy bags.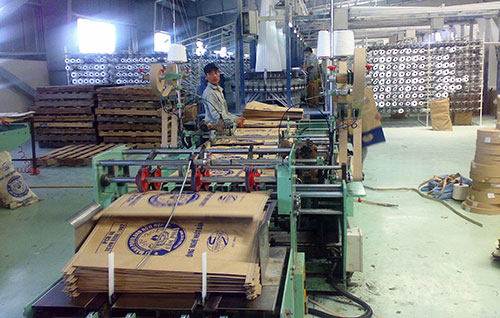 But now, custom boxes are trending everywhere. Almost everyone these days know the significance & benefits of using the custom printed boxes for packaging purpose. But, have you ever thought why still a lot of companies or brands aren't considering it? What's holding back the custom boxes industry? Let us explore this in a bit detail.
Budget limitations
When people start some sort of business on a smaller scale, they are usually limited with their budget. In this regard, they try to keep their main focus on other things, rather than custom boxes. They think that it is just a waste of money, at least for them. I guess, it is just lack of knowledge about how investing in such packaging boxes can increase their sales.
Let us take an example from our own shopping experience. We go to the market for shopping for something. There we see two packs placed parallel to each other. One is a customized one on which company name, logo & all other necessary details are imprinted. And, the other one is simplest like there is nothing printed on it. Will we choose the second one? No.
Every medium to small business owner needs to understand the power of custom packaging boxes. It is like providing your business a lot of benefits in a long run.
A few wrong misconceptions
A few people consider investing a huge amount of money on the product. But, they don't consider it a wise option to spend on its packaging. As per their perception, they think that what we are spending on the box, we can spend that money on the product to make it even better.
As per fact, they need to understand a few obvious things in this regard. When customers visit the market, they see a variety of products there to buy from. But, they can't use the product at that time. It is only the boxing they touch in touch with first. It is there to impose your very first impression on the customers standing at the market. And all of their buying decisions are solely made on the kind of packaging your product has.
Despite having numerous advantages of custom printed boxes, still, people are ignoring it. There are a few more reasons plus the ones listed above what's holding back this industry. But, it is really unfortunate.
If you know another reason for it, you can let us & others know by commenting below.

The future of custom boxes industry

At the present, a few companies are merely known for their product packaging. The reason is that they have a distinct packaging style & people love to purchase their products due to this.
All the companies or brands need to understand that if they will stick to the same boring or simple packaging, they won't get a chance to build brand identity, like lots of other brands today. They won't ever be able to grab the attention of people towards them the way others are doing with beautifully designed custom boxes.
The sort of packaging makes your company's or brand's relationship with your potential clients. It let you impose very positive & good first impressions, which assist you for repeated purchases as well. The day every small to medium sized business owners understand this, that will be the day of success for custom boxes industry as well as for those specific brands.